Drink up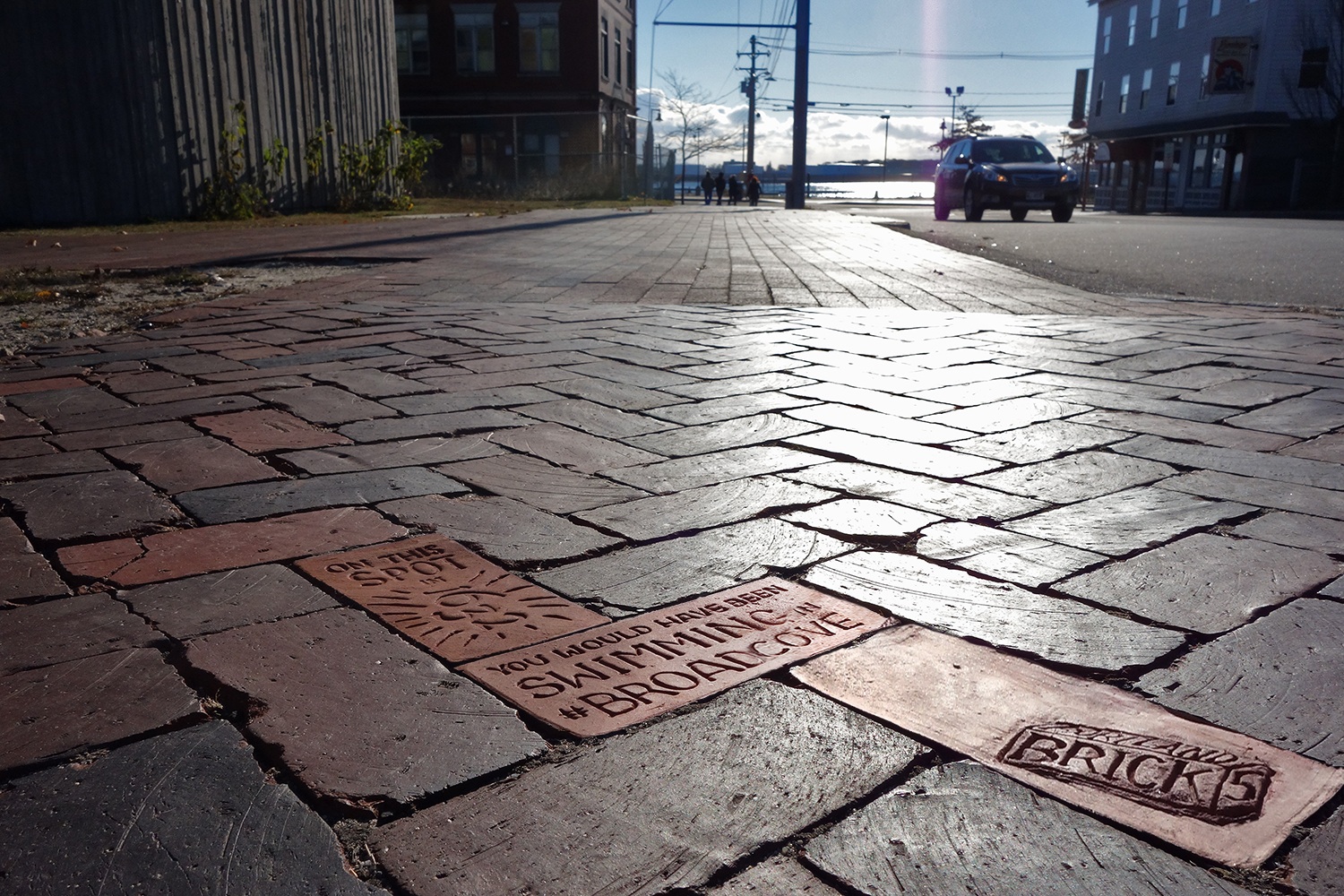 On this spot in 1942 Tony played his first game of craps. He was 12.
On this spot in 1967 The Steven King Sub was invented.
On this spot in 2010 Heather stood up for #marriage equality.
 I love these stories. I mean I really love them. I mean when I'm walking down the street, I want to accost strangers and exclaim them. While I'm busy exclaiming, I want to evangelize too: what happened here matters; what happens here matters; what will happen here will matter! This is a problem. I mean, I sound like a missionary.
But here's the thing, I have a deep suspicion that these stories are the wisdom we need. This position may sound overly earnest (because it is) but it is also pointed. In the thick of what I think can accurately be described as a place-making zeitgeist, I wonder what "place-making" really is. And I suspect the truth is that places are already made. We just have to listen to them. Dudley Patterson once said, "wisdom sits in places. It's like water that never dries up. You need to drink water to stay alive, don't you? Well, you also need to drink from places".
Portland Brick is trying to listen to the city. Our project stems from the desire to get people love the city more and love it more specifically. But if I'm honest, our agenda is bigger. In a meeting with The Portland Public Art Committee last week, I told them the truth: we don't just want people to love the city more, we want people to love each other more too. Our tactic is to try to personify the city literally, to put the stories of its people in its architecture.
Over the last three months, I've been collecting stories. I've sat at a poker table with eighty year-old men at the Italian Heritage Center. I've sat at Etz Chaim synagogue listening to how Laura, the Hebrew school teacher is changing the face of Judaism. I've orchestrated a historic/ahistoric tour of the neighborhood in which Jean, a tourguide and Joe, a real estate developer hopscotch facts. The tour went something like this:
Jean: On this spot in 1690 the British settlement of Fort Loyal was burned to the ground. Imagine a pile of dead bodies. Right here.
Joe: On this spot in the 1980's Gloria ripped the phone out of the wall because she was tired of the police calling. This was where the Hells Angels used to hang out.
I relish this overlap. It's like an exquisite corpse poem made out of the neighborhood. The bricks are our medium to share this surprising poem. To me, the bricks are like a tangible form of gossip. Stories are good gossip. I think generating good gossip about a town can contribute to its mental health. I want to know these stories and I'm making a big assumption: I think you want to know them too.
On this spot in 1872 the first Jewish wedding took place in Portland, Maine.
On this spot in 1866 The Abyssinian Meeting House was saved from #the great fire #underground spring #Reuben Ruby.
On this spot in 1978 Jeff laid eyes on his wife for the first time.